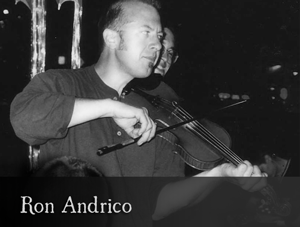 A founding member of the Portland Folklore Society, Ron Andrico was a driving force behind Portland, Oregon's now burgeoning square dance scene as early as 1977. Renowned as a rock-solid banjo player, tapes of his playing with legendary fiddler Jonathan Bekoff have circulated for many years, serving as a standard resource of fiddle-banjo repertory for countless folk musicians.

Andrico learned from and performed with several icons of traditional music including John Jackson, Andy Cohen, and the human encyclopedia of fiddle tunes, Kerry Blech.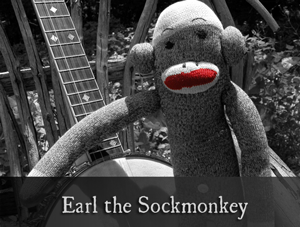 Band manager, ghost writer, Guardian of the Tip Jar, timekeeper, film critic, and life coach, Earl the Sockmonkey is a renaissance monk. Appearing regularly in instrument cases, church pews, and on stages across the United States, Earl is also a perennial favorite on YouTube and on his oft-repeated PBS television special. We depend on his strength of character to add a silent eloquence to radio interviews.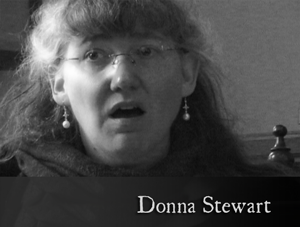 Internationally acclaimed singer
Donna Stewart
is known for the warm tone and crystalline delivery of texts which has won awards and praise from audiences and critics across the globe.
One British critic writes: "Stewart is simply astonishing. Conversational, dramatic, or elegiac as the lyrics dictate, never out of balance with her accompanist, she decorates and varies as naturally as a
sean nos
singer, with perfect diction and a real concern to communicate the meaning of the words."